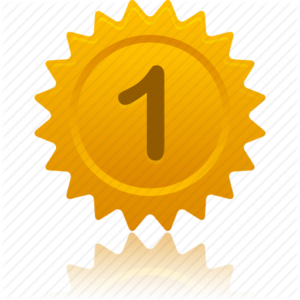 Winner! 
Voted best barber in Victoria 2018
Uomo Modern Barber was nominated the best barbershop in Canada. It was a customer nominated award. In the end, after voting came in from all over Canada, we won the best barbershop in Victoria!
Thank you to everyone who voted for us and supports us!
You make us who we are!
Grazie!
Benvenuto alla barberia Italiana!
'Benvenuto' means welcome to one of Victoria's premium barbershops.
Located in Cook Street Village, Uomo Modern Barber is centrally located in the heart of Victoria. We are a modern barbershop that specializes in men's grooming with an Italian perspective.
For over 16 years, we have been offering straight razor shaves, beard treatments and trimming, haircuts with scissors, fades, edge trimming as well as a variety of modern and traditional barbering services .
 'La dolce vita si trova qui!'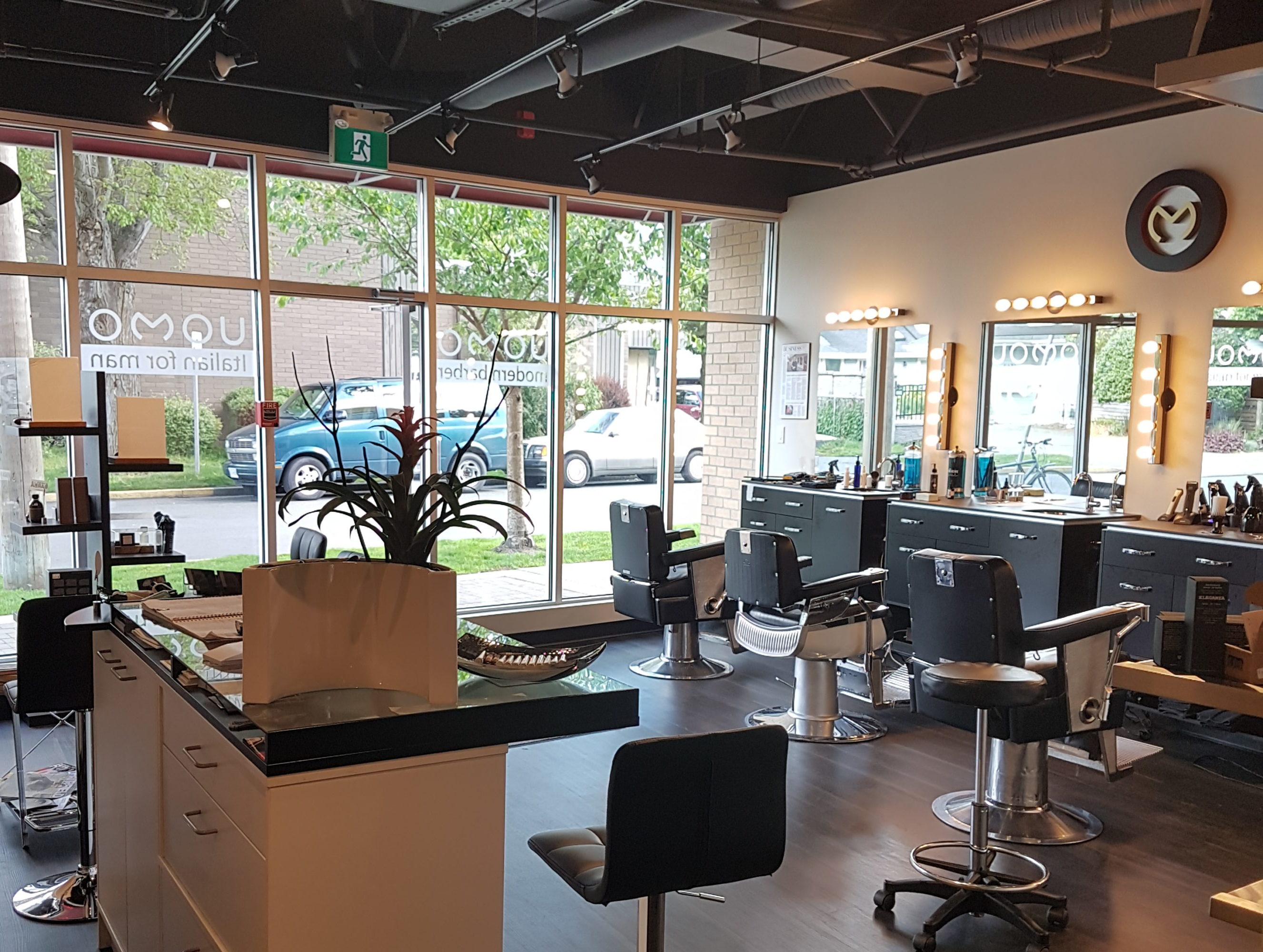 Italian barbering products
We have the largest selection of Italian beard, shaving and grooming products for men in Victoria.
Our lines include: Acca Kappa, Barba Italiana, Omega, Via Barberia, Solomon's, Mario Lorenzin 1975, Kevin Murphy, Reuzel, Kent Brushes, Captain Fawcett  and many more.
From luxurious Italian oils, to softening beard pastes and shampoos, we have everything a man needs to maintain his sexy self.
We sell beard and mustache brushes, mustache waxes, hair styling products, matte pastes, high sheen pomades, leather accessories, bow ties, shaving brushes and stands, straight razors and blades, natural deodorant…even single malt toothpicks!

Uomo: Italian for man
The italian word for 'man' is 'uomo'.
We are a barbershop that focuses on the needs of men. In this world of growing anxiety towards masculinity… we are a place where men can unwind, enjoy a  moment with other men, and be pampered like a man.
Sounds too masculine?
Well it is! Welcome to the barbershop.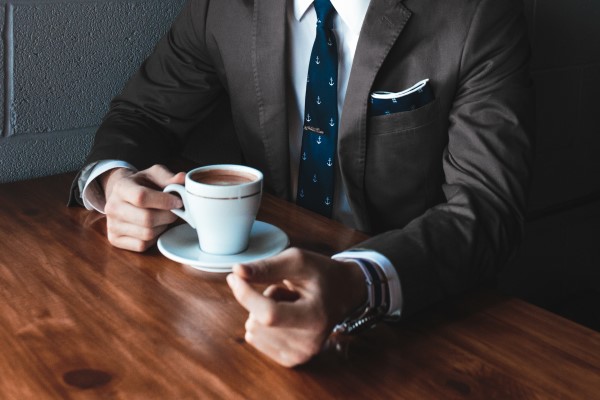 Hot shaves in Victoria BC
For over sixteen years, we have been bringing the finest Italian straight razor shaving to Victoria BC. 
Straight razor shaving is an art not often seen in barbershops today…but at Uomo Modern Barber, we offer hot towel service, facial massage, and a clean, close shave. 
It is the perfect gift idea for a man who wants to relax. Gift certificates available.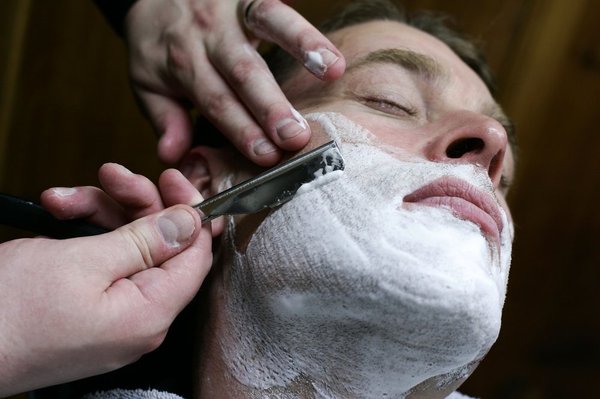 Feel good in your beard
We can handle all manners of beards. If you are looking to feel good in your freshly grown facial foliage, and it is feeling itchy and unkept, we can help you achieve that perfect look for your style and facial structure.
We will also be able to recommend which beard product is best for your beard. We have a large selection of beard products from Italy.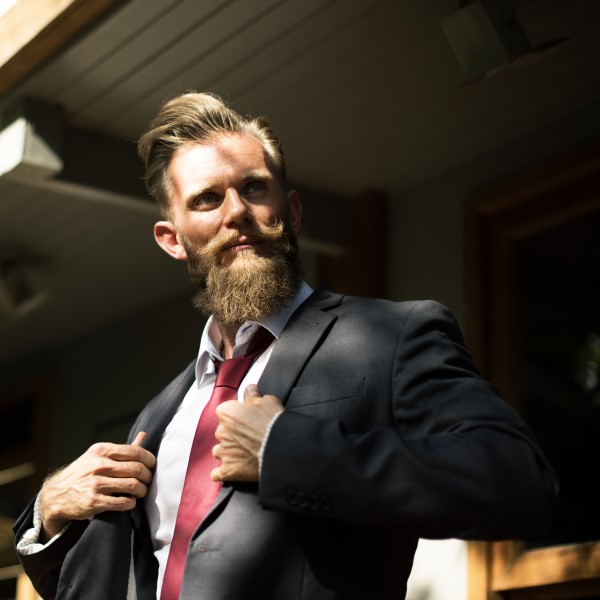 Uomo CommunityTasting Events
To help build the community, Uomo Modern Barber does internal community events such as Whisky tastings and Italian conversation lessons. These are great ways to meet new people, and have fun while doing it!
Sign up below to learn about our next tasting!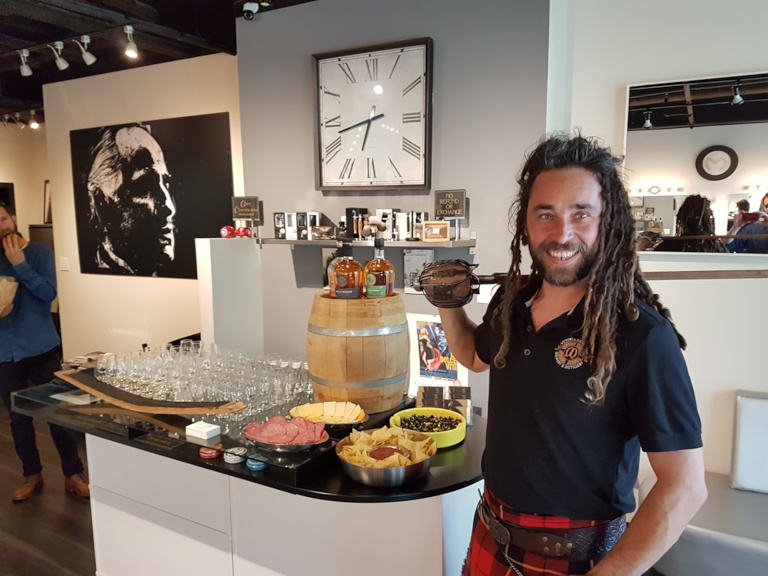 Wedding parties for the groomsmen
We also do wedding parties. If you have a group of groomsmen, or a special event such as birthdays, we can give all the men a fantastic Italian experience. We can handle large groups or smaller ones. Shaving is a great way to celebrate the finer things in life.