BENVENUTO!
UOMO Modern Barber, Victoria BC.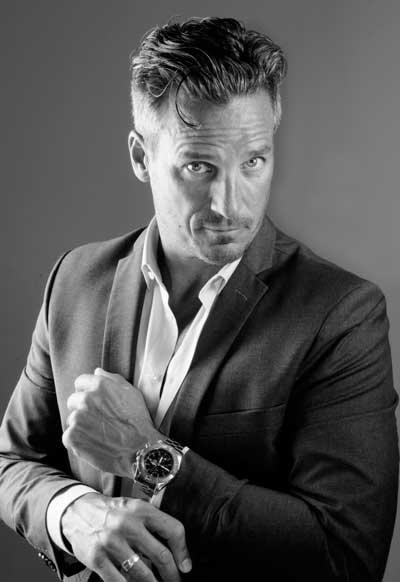 Barbers in Victoria BC for over fifteen years. 
Uomo Modern Barber, Victoria, BC since 2002. 240 Cook Street.
Our first barbershop opened in the Fernwood area back in 2002.  After a wonderful start, we decided to bring our vision to the Cook Street Village.  So far, we are loving it! There are great people here with a great sense of community.
Uomo means 'man' in Italian. That is who we service: men. We are an Italian barbershop that strives to deliver some of the best haircuts for men and other high end barbering services. Each customer is offered an espresso when they visit our fine establishment. Haircuts come with a complimentary straight razor neck clean up, hot towel service and head massage. We are experts at straight razor shaving and scissors haircuts.
If you decide to get a straight razor shave, be ready to experience a very relaxing and soothing service. Each shave comes with at least three hot towels, and we use our own handmade shaving products to add to the luxury of the event.
We also do wedding parties. If you have a group of groomsmen, or a special event such as birthdays, we can give all the men a fantastic Italian experience. We can handle large groups or smaller ones. Shaving is a great way to celebrate the finer things in life.
To help build the community, Uomo Modern Barber does internal community events such as Whisky tastings and Italian conversation lessons. These are great ways to meet new people, and have fun while doing it!
Come on down and meet your neighbors! Give us a call, or just pop in to enjoy the dolce vita!